a graphic memoir in virtual reality

I was 20 years old, the first time I met another Ethiopian-American like me. For a long time, I only knew how to see myself, my culture, my appearance, in direct contrast to "Whiteness" aka "normal". I was "other". Ferenj was born out of the need for a space to express my suppressed identity on my own terms as unapologetically and radically "normal" and to affirm to anyone else who relates to my story that we're out here, we exist, we are not invisible.

Memory, reality, and the digital converge in this immersive memoir about Ethiopian-American mixed-race identity in a virtual, post-spatial home created from images collected from friends and family.

Ferenj is a pointcloud dreamscape generated using crowdsourced data and built using gaming technology. In this graphic memoir, "home" is experienced as a non-space of history, language, culture, music and time as you drift through reconstructed moments from my personal experience growing up in Empress Taytu Ethiopian Restaurant in Cleveland, Ohio to memories of walking the streets of Piassa, Bole, Megenagna, and Merkato in Addis Ababa, Ethiopia. This afrosurrealist world is an experimental form of emancipatory thought and resistance to cultural dissonance, racial imposter syndrome, and the White Savior industrial complex while reframing identity on my own terms, redefining boundaries between fragmented nostalgia and the digital imaginary, and contributing to the movement to change the reductive and stereotypical narratives of Africa.

Read more here:
https://offramp.sciarc.edu/articles/ferenj-a-graphic-memoir-in-vr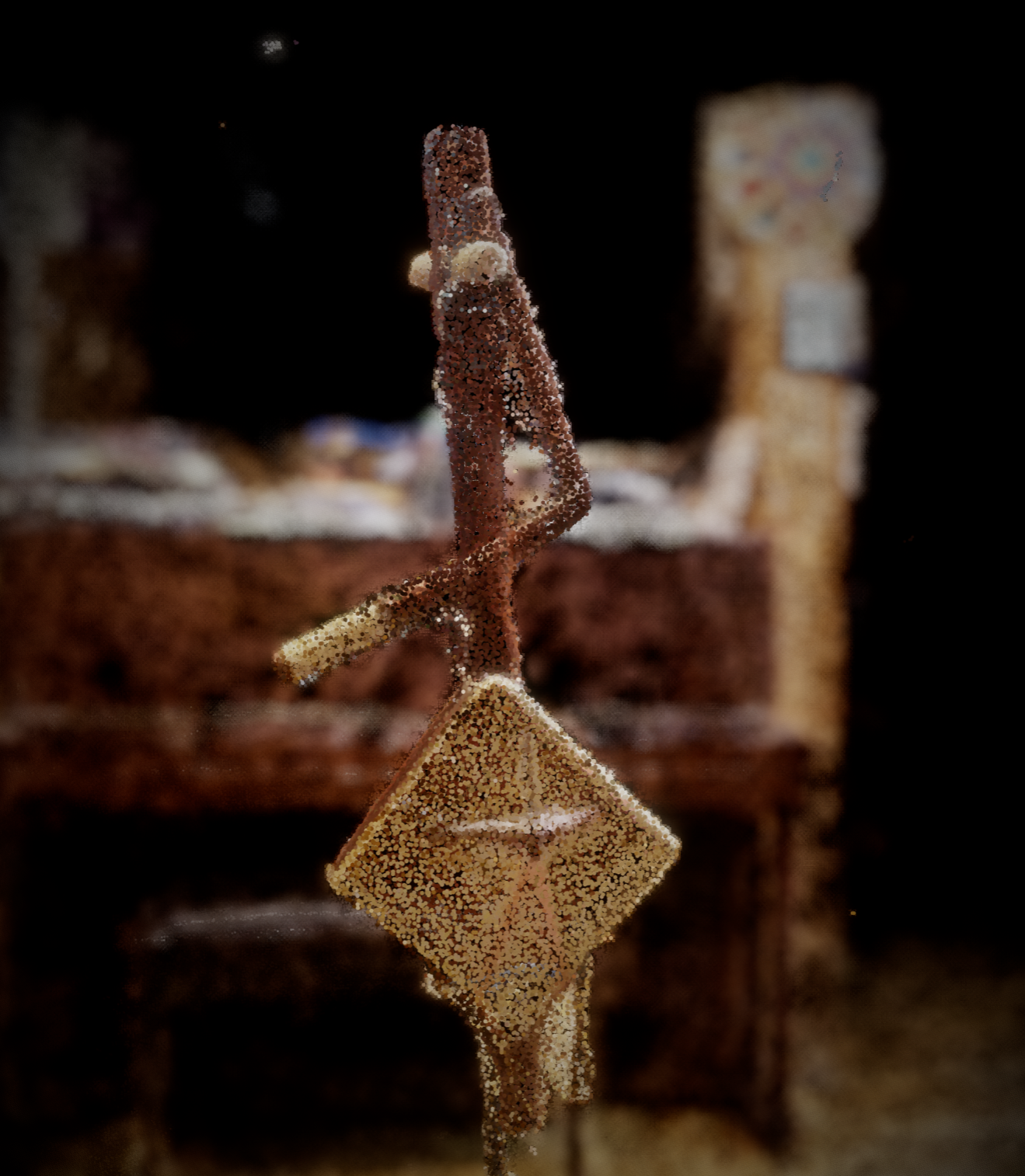 The Score

The melancholic sounds of the pentatonic tezeta scale as heard in many of the Ethiopiques cassettes and eventually CDs played at Empress Taytu Ethiopian Restaurant in the 90s and early 2000s would leave their mark on me as the soundtrack of my childhood.

Although much is lost in translation, tezeta can be understood as a word to describe nostalgia, or longing in Amharic. Ferenj's score includes iconic tracks from 60s and 70s Ethiopia as well as original recordings of traditional instruments such as the krar and masenqo composed by Kibrom Berhane.



The World Design
The world of Ferenj is generated using photogrammetry and portrayed as pointclouds (a series of spatialized points). Pointclouds are beautiful and ethereal. As you near them in proximity they become abstract and intangible whereas when seen at a distance, they form a discernible image—much like the cognitive process of trying to remember, like tezeta itself. This world-design choice complicates the viewer's experience of reality. Rushdie writes that "the metaphor of a cinema screen" can be used "to discuss this business of perception: 'Suppose yourself in a large cinema, sitting at first in the back row, and gradually moving up…until your nose is almost pressed against the screen. Gradually the stars' faces dissolve into dancing grain; tiny details assume grotesque proportions; …it becomes clear that the illusion itself is reality.'

Aesthetically speaking, the points are irregular and fragmented with missing pieces. They form a curated collection of spatialized memories while uniting the visual with the conceptual. Memory is always in a state of fragmentation; some moments are irretrievably lost, and the remains are scarred for better or for worse by the imprints of what was before.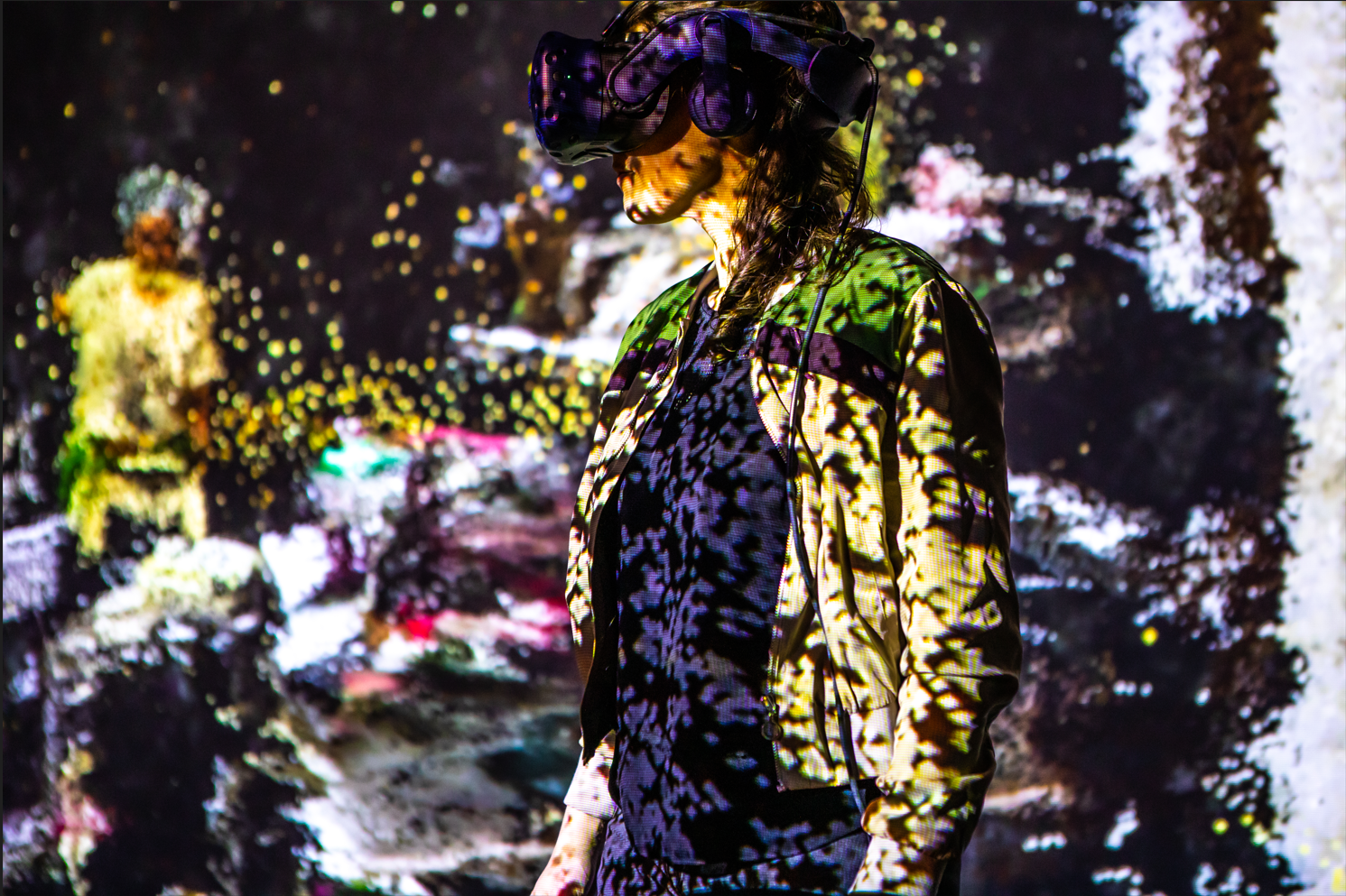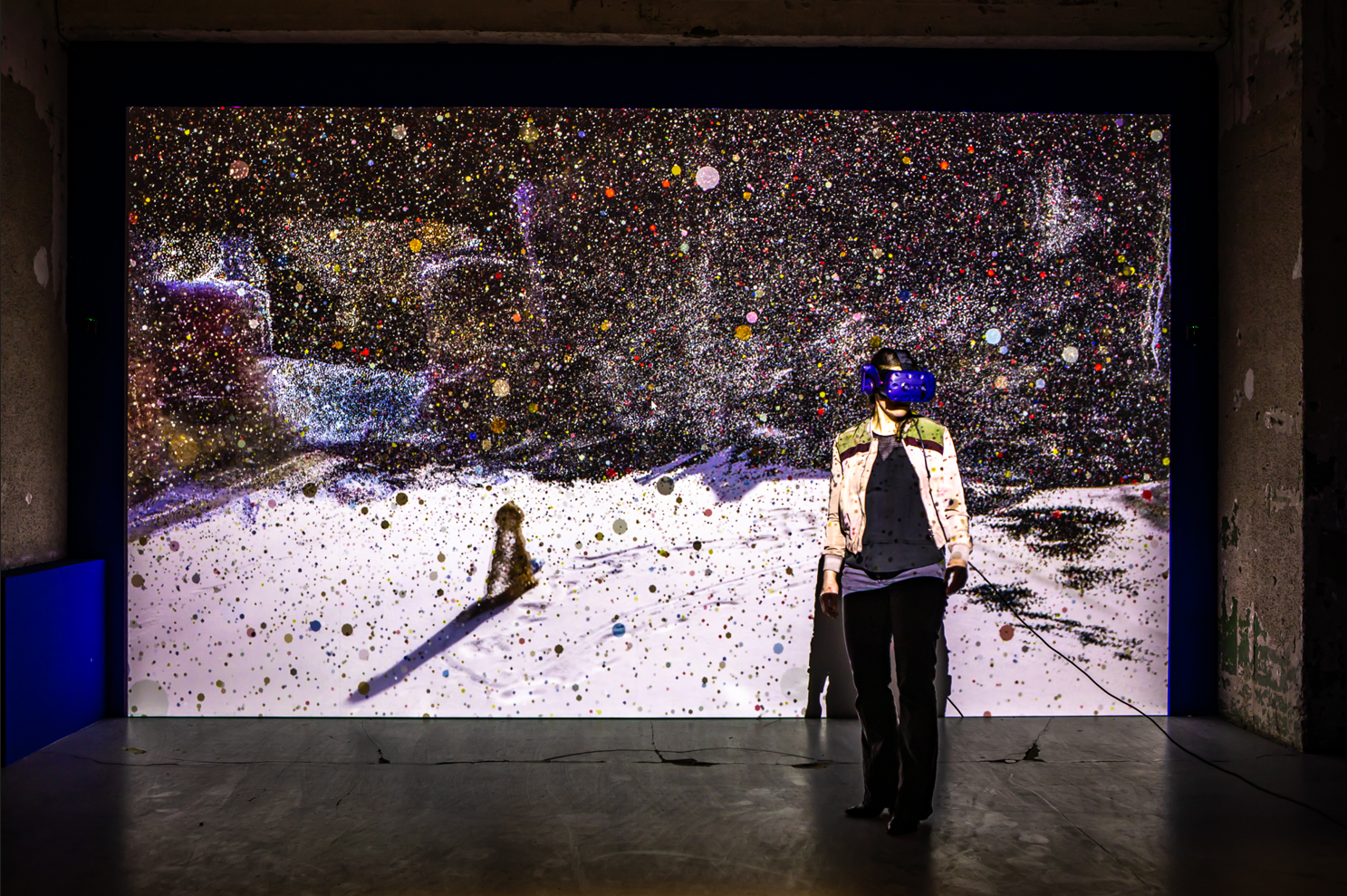 Installations

Projection-mapped adaptation, Oasis, Montreal, CA 2023
MU Hybrid Art Space NL, Worlding Worlds exhibition 2020
Ferenj The Installation


Film Festivals
Tribeca Film Festival, Kinfolk, World Premiere
SXSW, Virtual Cinema, Texas Premiere
Kaohsiung Film Festival, Asian Premiere
NewImages Festival, International Premiere
IDFA DocLab Spotlight, Dutch Premiere
Ars Electronica 2020 Kepler's Gardens
Stereopsia Awards Competition
Barcelona Mercado Realidad Virtual
Geneva International Film Festival, XR Media Library
Cleveland International Film Festival, Perspectives
Electric Africa VR Festival, South African Premiere
Currents New Media 2021
Kaohsiung VR Film Lab 2021
Gabes Cinema Fen 2021, Tunisian Premiere



Awards
Cultured Focus Innovation in Film Award, Venice, Italy 2022
Special Jury Prize ex aequo, NewImages Festival, Paris, France 2020




Experimental & Emancipatory Storytelling
ainslee.robson@gmail.com
@ahhslay @ferenjvr

copyright 2023